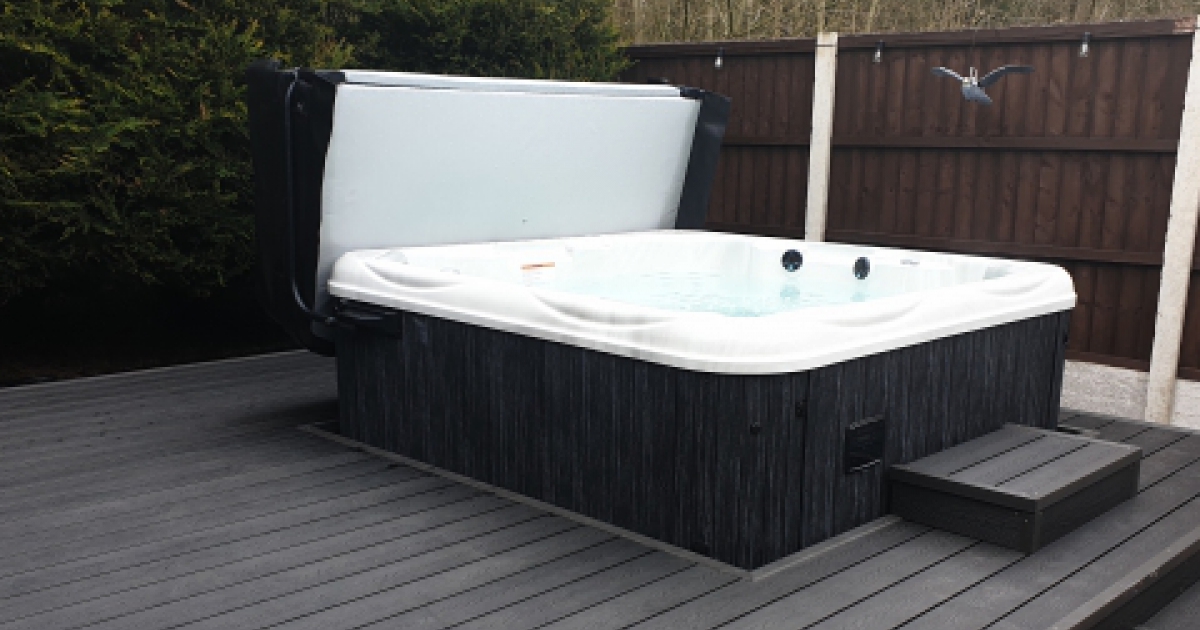 Here at Luxury Spas Direct we are immensely proud of the customer service that we provide. We truly go to any length to ensure our customers receive a service and end products that goes above and beyond their expectations, creating a spa oasis in every garden.
---
Peter & Vicky
Pete and Vicky chose the Marlin with a silver marble shell and black cabinet for their garden, a special edition hot tub from the deluxe Southern Seas range. This 6-seater spa offers amazing value for money with 35 powerful jets and illuminated pillowfall. With full foam insulation and ozone water purification, this spa is packed with extras at no extra cost. Installation for this couple included the creation of a 6-inch-deep concrete pad with rebar in the lawn, connecting to their patio. The hot tub was then installed and matching composite decking was used to create a decking frame and step to surround the spa. The couple also ordered coordinating outdoor furniture from our sister company Luxury Rattan Direct, creating the perfect outdoor area for relaxing or entertaining.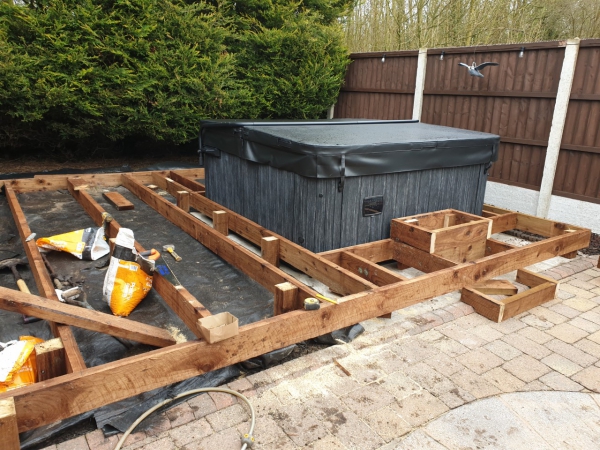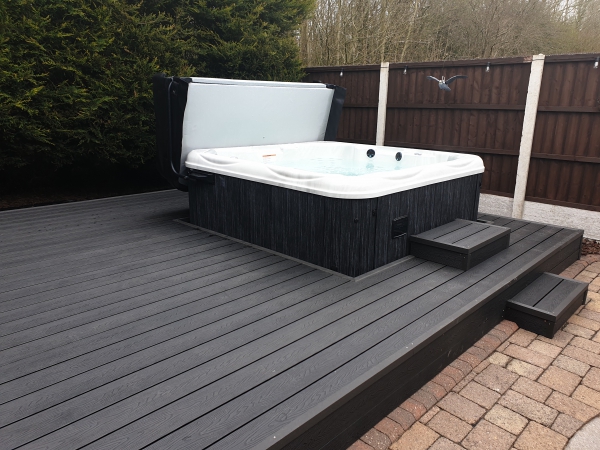 ---
Mark
Our customer Mark chose the Grand Cayman in a storm cloud shell with grey cabinet for his garden, an impressive 7-seater tub from the Island Spa range; truly 'grand' in every way, this spa features 61 helix jets and open-plan seating for ultimate versatility. As he didn't want his view of the garden to be obstructed by his new hot tub, we created a 300mm pit and installed new drainwork to lower the height of the hot tub, ensuring Mark retained the view of his garden from the French doors, whilst having easy access to his new spa. This project also included installing composite decking in a coordinating colour, as well as relaying and extending the patio area with stunning porcelain flagstone creating a cohesive and opulent outdoor area.