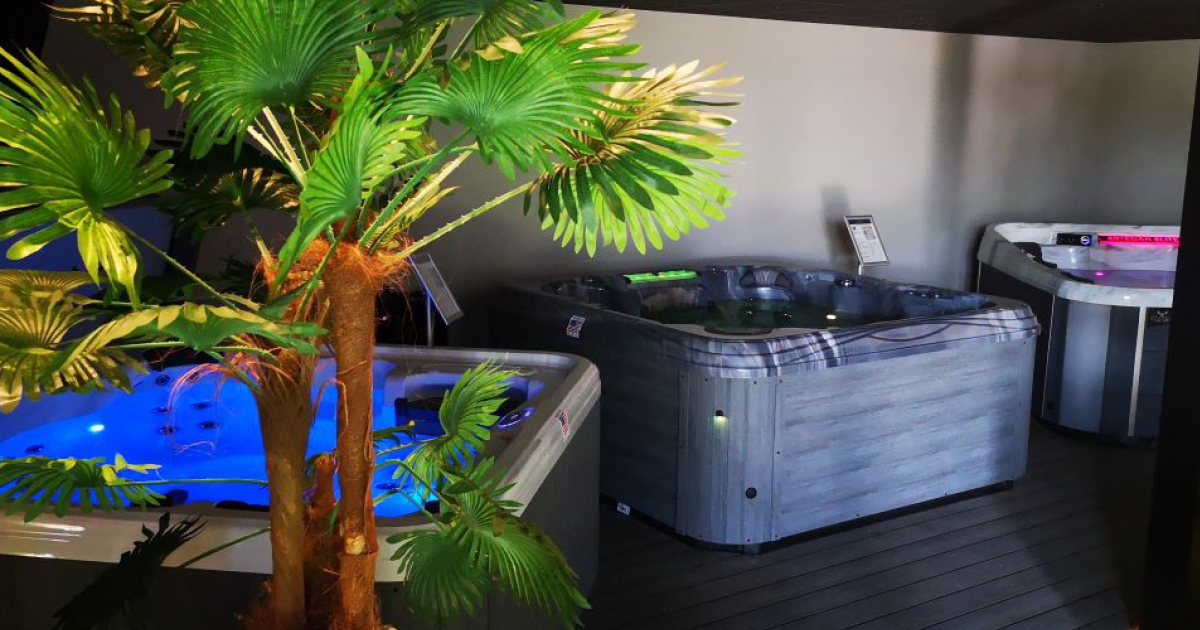 Choosing the Right Hot Tub For You
Hot tubs are a pretty big investment so naturally, you'll want to ensure you are making the right decision based on your personal needs and wants.
The world of spas can be an intimidating and often confusing one, but here at Luxury Spas Direct, we want to help simplify the process. Here are some popular reasons you may be interested in ordering a hot tub and examples of the spas that we offer which may be the perfect fit for you!
If You're looking to Entertain
For most of us, the social aspect of a hot tub is what appeals most, with conversation and drinks flowing as we enjoy the luxury of a spa.
If you are looking to use your hot tub to entertain, tubs with impressive lighting and speaker systems will be perfect for you. No one wants to be grazing feet with their friends and family- no matter how close you are, so you'll probably be looking for a larger spa, and may wish to omit the lounger for another seat in order to increase the number of guests you can fit.
Grand Cayman
The highly customisable Grand Cayman from the Island range is a perfect choice for those looking for a larger tub, with 7 seats, 61 helix jets and an open-seating plan, this tub proves to be extremely versatile. With DynaPoint LED that can be upgraded to DynaBrite LED with pillowfall, cabinet and under-cabinet lighting, this tub brings the wow factor to your hot tub parties. You can also choose to upgrade to bba™ sound system, one of the best Bluetooth audio systems available, fully controlled from the spa's smart touch screen control panel, this sound system delivers incredible sound quality and provides a superior sound all around.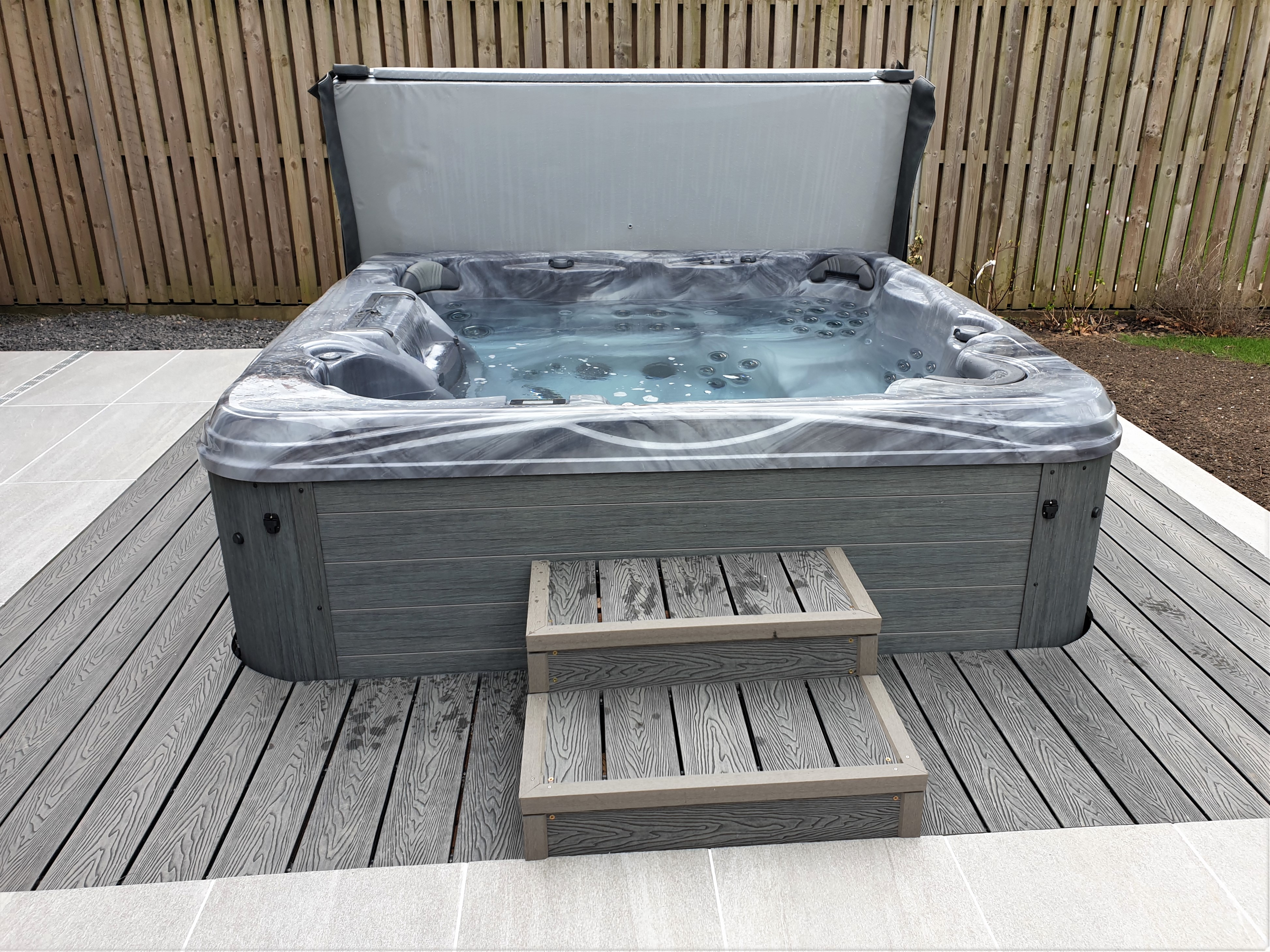 Piper Glen
This spa from the Artesian Elite range comes with 4 seats and 65 helix jets. DynaBrite LEDs comes as standard, but if you want even more impressive LEDs you can upgrade to the Midnight Glow Lighting System which includes 4 corner LEDs and 360° skirt lighting. In terms
of the sound system, you can upgrade to a bba™ or the Premium Polk Stereo System. This tub is sure to get the party started, with an unbeatable sound system and LED lighting to impress your guests.
If You're Looking for Hydrotherapy Benefits
Studies have shown that hydrotherapy can help with a variety of health issues, with health benefits such as:
- Improving circulation
- Pain management
- Muscle recovery
- Relaxation and improved mood
- Improved sleep
- Arthritis relief
The hydrotherapy benefits of hot tubs are undoubted, this means they are a fantastic way to invest in your health and well-being. If this is high on your shopping list when looking for a hot tub, we will recommend you look at tubs that feature helix jets for the most optimum hydromassage experience.
Both the Artesian Elite range and the Island range feature exclusive H20 PowerFlow Helix Jet technology, designed to provide the ultimate hydro-massage with the jets using a right-directional spiral on the inside of the cylinder, causing the water to spiral out in a twisting manner providing jet pulsation and intense pressure. With jets strategically placed to maximise the massage, and the unique patented DIRECTFLOW™ meaning each seat has a customisable massage experience, these tubs offer the best for those looking for hydrotherapy benefits.
Antigua
With 6 seats and 52 jets, the Antigua from Artesian Spa's Island range is a popular choice. With jets from the neck to the feet and a lounger that stretches almost the whole length of the tub, this spa offers the perfect full-body massage.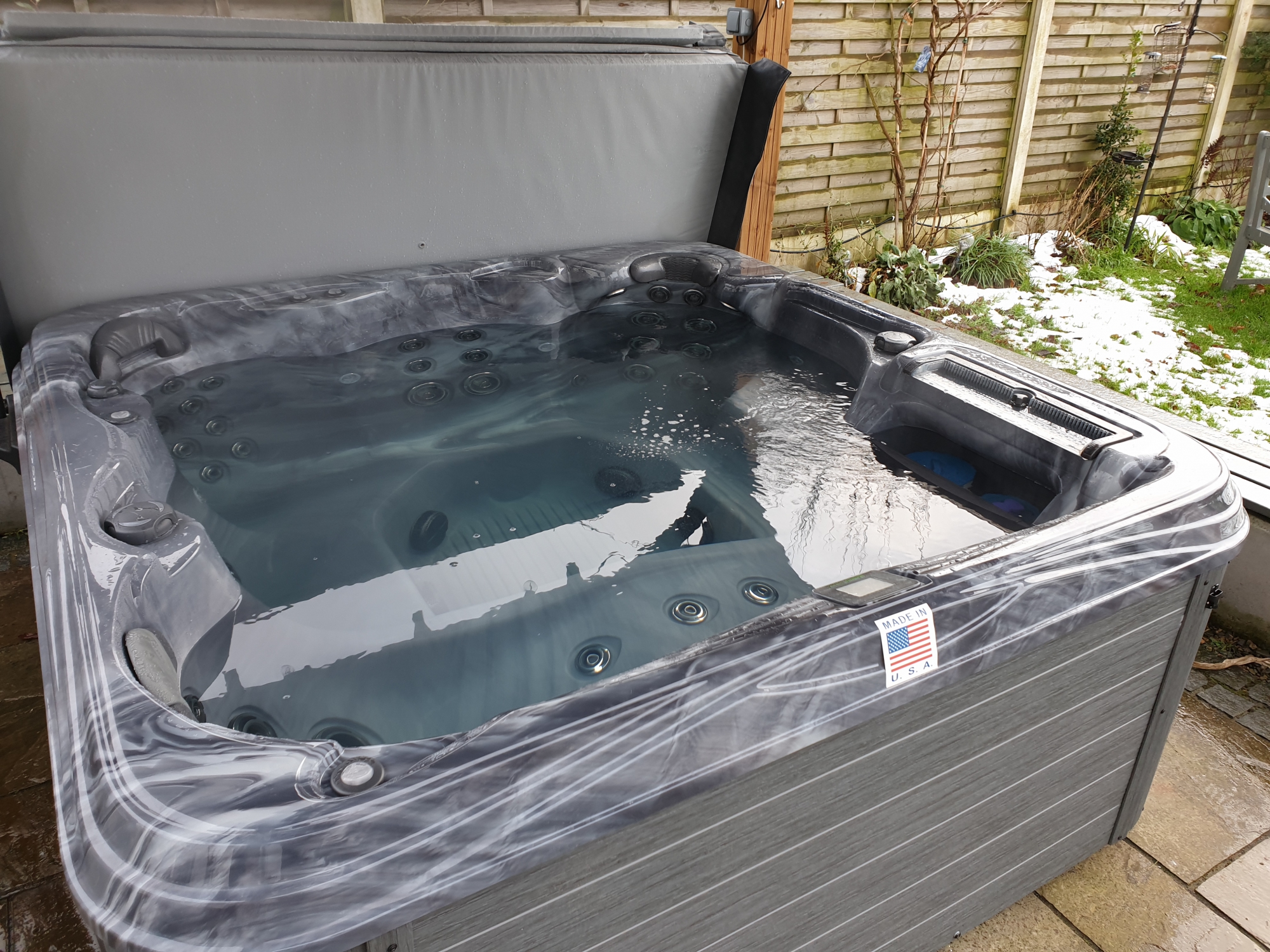 Santa Cruz
The Santa Cruz, also from the Island range, is an impressive 3-seater tub, offering all the luxury of the bigger Island range tubs in a small-space accommodating package. With impressive DynaPoint LED as standard, this spa will provide the ultimate in relaxation regardless of your garden size.
If You've Got a Small Space
Many gardens simply do not have space for an 8-foot spa, but there are many options available for those with smaller spaces or difficult access to the garden. So, regardless of what you are working with, there is likely a hot tub that will fit and we're here to make it happen, having installed many spas in tight spots and hard to access outdoor areas. Check out this recent install https://fb.watch/4HYBxokakM/
The Artesian Garden Spa range has been specifically designed for smaller spaces, whether indoors or out, this range consists of a class of compact hot tubs that are second to none and will truly make the most of whatever space you are working with. Another benefit of these spas is that they are 'plug in to play', this means they will fit any standard outlet, whether this is indoors or outdoors, this is ultimately saving you money as there is no need to get an electrician in to wire the hot tub in place. The sizes of the 7 Garden Spas range from 2-6 seats and 21-27 jets. Due to their smaller sizes and convenient wiring, these spas come at a more budget-friendly cost.
Azalea
This compact spa from the Garden Spa range offers 2 seats and 21 jets and makes the perfect choice for a couple, or those with a smaller space such as a patio, small deck or even indoors. Measuring a mere 193 x 117 x 81cm, this spa packs a mighty punch for its size. Our installation manager Andy goes into more detail after a recent install of an Azalea here: https://fb.watch/4r9TXL-r-N/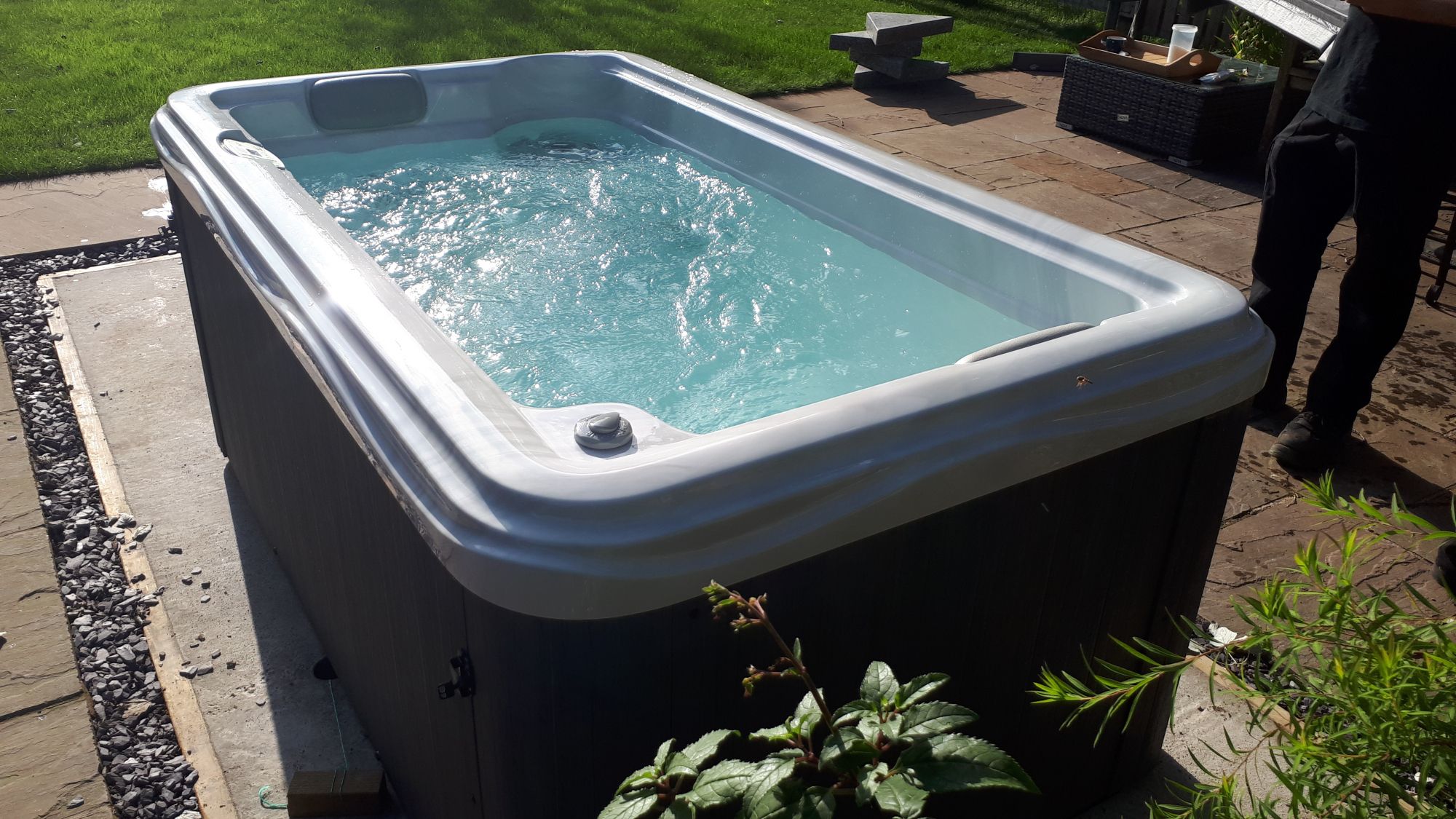 Hydrangea
This Garden spa has a generous 4 seats and 27 jets and yet only measures 198 x 198 x 81cm. Uniquely designed to accommodate to smaller spaces, this tub is the perfect match for a family with a smaller space, or a couple looking for more room.
To get a true feeling for the hot tubs we encourage you to come down to the showroom for a wet test, where you can try out 3 different tubs for yourself. Learn more about wet tests here: https://www.luxuryspasdirect.co.uk/blog/everything-you-need-to-know-about-hot-tub-wet-tests/
Speak to a member of our team today on 01772 364400 or email enquiries@luxuryspasdirect.co.uk