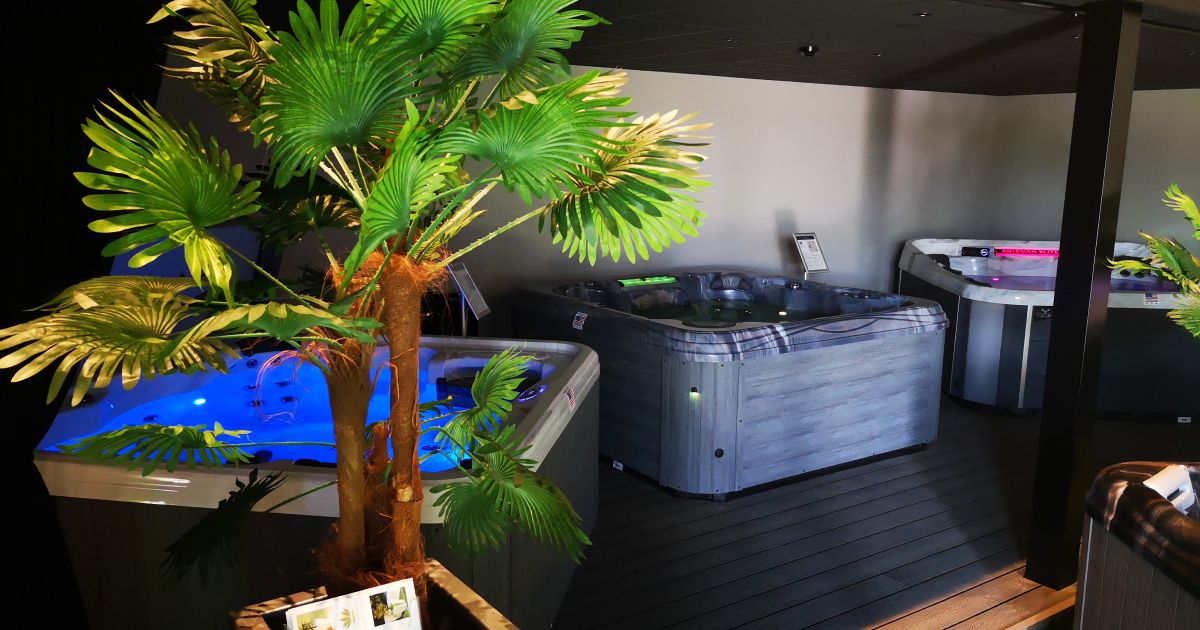 The health & wellbeing benefits of owning a hot tub or spa
If we asked you to imagine owning a spa or hot tub, many of you would probably picture yourselves taking a dip with loved ones, enjoying quality time together, and soaking away the stresses of the day; or maybe you'd think about gathering friends and family to socialise and have fun while relaxing in the warm, bubbling jets.
But, would you think about the many health and wellbeing benefits of owning a spa, no? Well, you probably should.
Hydrotherapy for pain relief and health benefits
Spas work on a combination of heat, buoyancy and targeted massage, all working together to create a completely relaxing experience that benefits both mind and body – that's the essence of hydrotherapy.
Research has shown that hydrotherapy can help to relieve tension, pain, and stress. It creates a feeling of total relaxation and wellbeing, leading to better, more restful sleep. Hydrotherapy is often recommended as a complementary therapy to people with conditions including arthritis, fibromyalgia, back pain, and anxiety.
We are finding that an increasing number of customers are looking for ways to proactively improve their health and wellbeing. Owning a spa is one way to do that - in the comfort of their own back garden.
Hydrotherapy massage – the importance of directional water jets
Here at Luxury Spas Direct, we are the North West's exclusive supplier of the trusted American spa brand Artesian Spas, also incorporating South Seas Spas and Garden Spas. They are known for their quality and range of special features.
All of the spas in our Bamber Bridge showroom specifically direct jets of water that can benefit every part of the body, including the skeletal, respiratory, circulatory, neuromuscular and digestive systems. There is a jet to massage all the major pressure points for the ultimate in massage therapy."
Affordable quality with Luxury Spas Direct
At Luxury Spas Direct, our passion is to provide the best quality products, at competitive prices, with unbeatable customer service. Our spa range starts from under £5000 and with finance costs starting from £84 per month. We are open 7 days a week, so there is always someone on hand to answer any questions and to help you find the right spa based on your needs.
Our showroom is based at Unit 12, The Old Mill Industrial Estate, Bamber Bridge, Preston, PR5 6SY. We are open 7 days a week:
Monday to Friday 09.00 to 16.00
Saturday 10:00 to 16:00
Sunday & Bank Holidays 12.00 to 15.00
Speak to a member of our friendly team on 01772 364400.